Congrats to the 6th Grade Girls on winning the Championship Game in OT at the Salem Classic!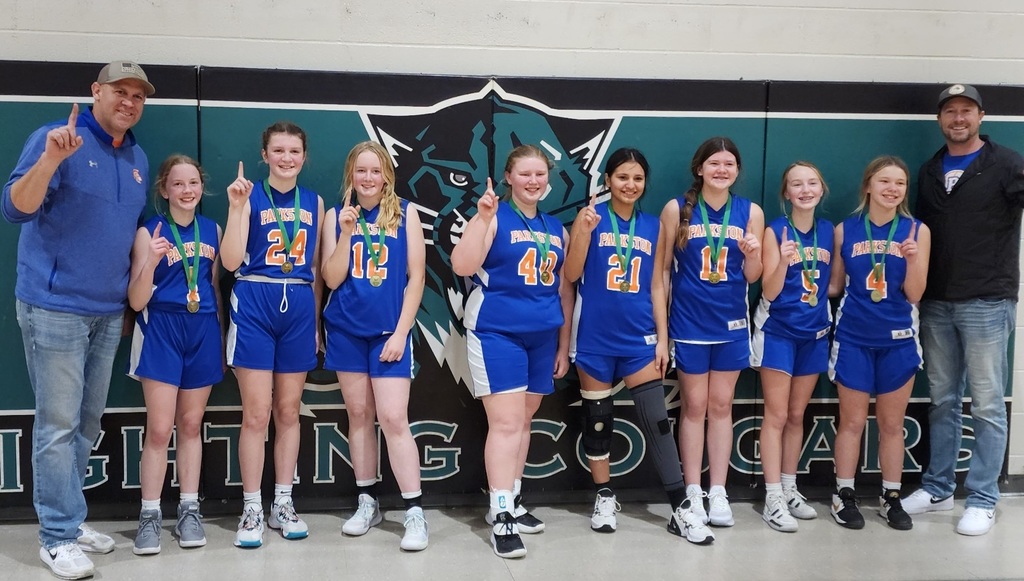 Congratulations to the Parkston Trojans Wrestling team! Champions of the Redfield Invitational.

Congrats to PEH Gymnastics! Region 2A third place. Scored in the top 8 teams in the state overall to qualify as a team. State gymnastics next week in Aberdeen. Huge shout out to London Sudbeck who won the overall championship for 2A. It was a great night for athletes and Coach M!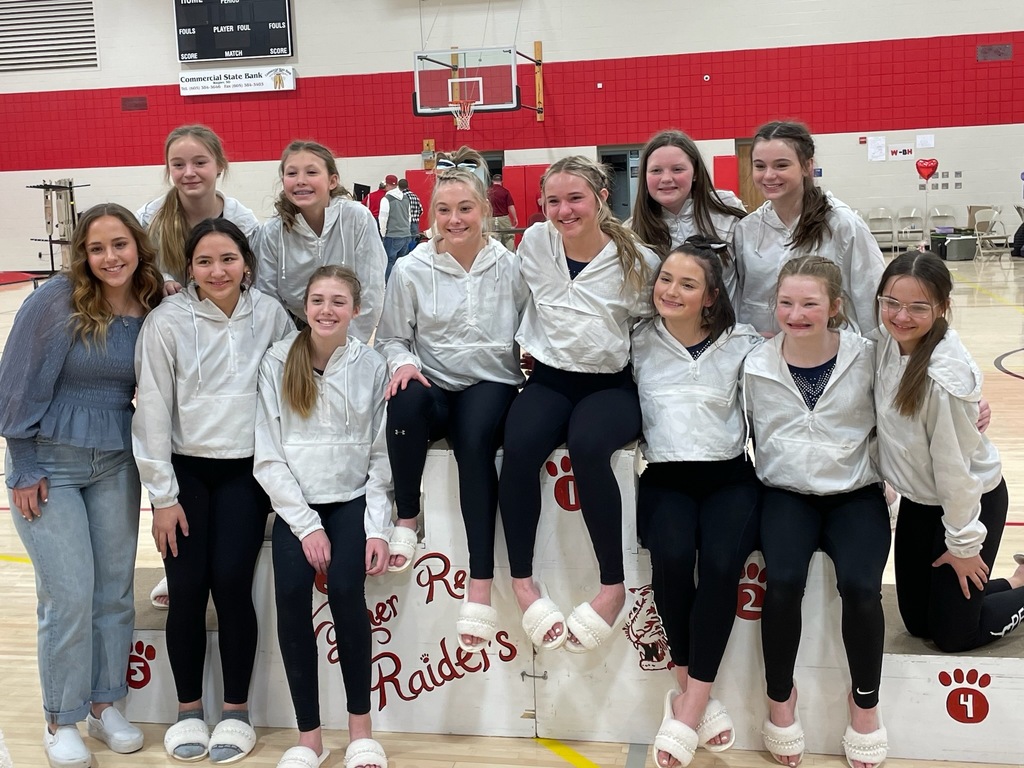 FREE prom dress giveaway this weekend!!! Free prom dresses, shoes and jewelry for any student attending prom. If you would like to donate a dress please bring it to the art room and Mrs. Mette will get it to the event. Adult volunteers are also needed to work the event and make snacks. If you haven't heard of this event… keep it on your radar for years to come! Person getting dress must be in attendence to event.

SCHEDULE ALERT We will be making up our Boys' Basketball Game vs. Tea on Monday, 2/6 in Parkston. JV will tip-off at 5:00 with the varsity game to follow!! We now have home games next week on 2/6, 2/7, and 2/9. It will be a great week of basketball!!!
Candy Grams are now on sale! Orders are due February 9th and will be delivered February 14th. Forms have been sent home with Elementary students and can also be found in both offices. Candy Grams are $2.00 each.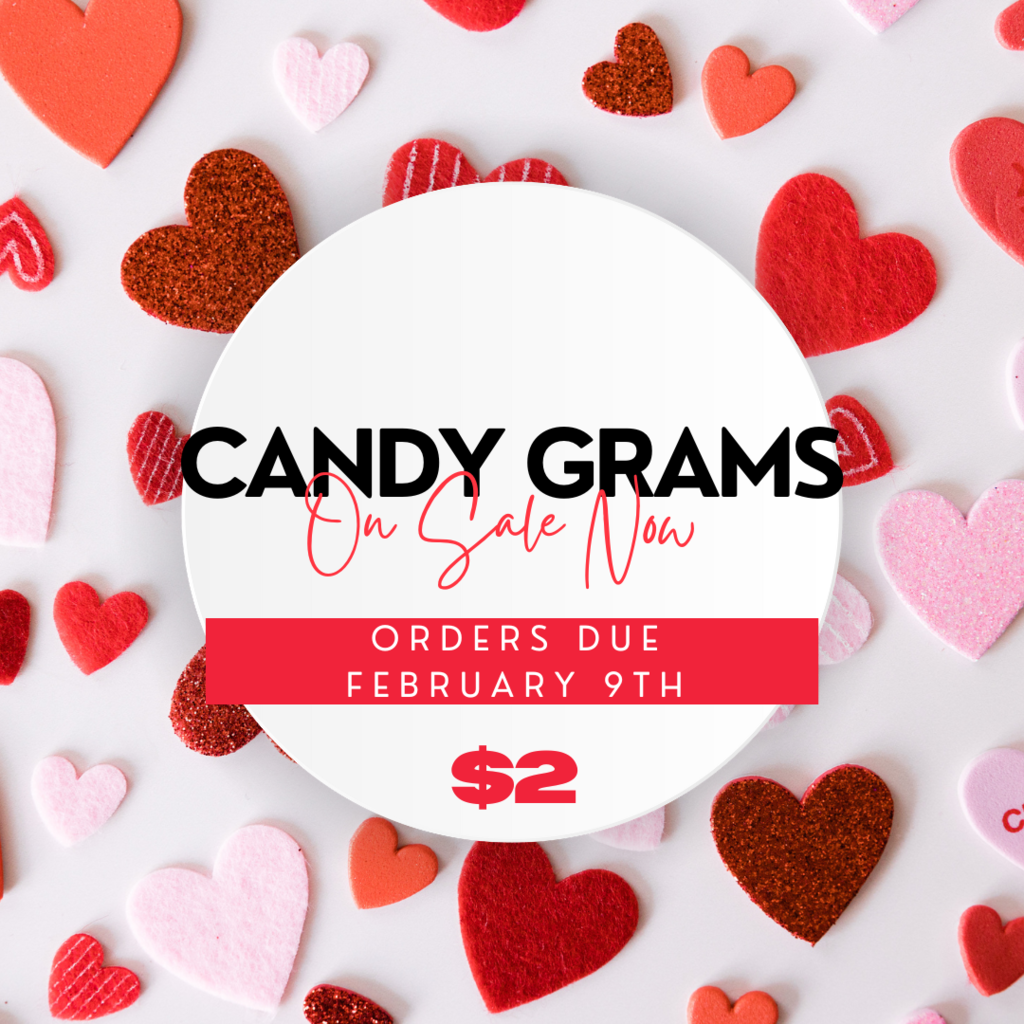 HOPE Squad, a new organization that helps with suicide prevention and awareness at Parkston School District, held a Chuck-a-Duck fundraiser during Donkeyball hosted by HOSA! Tonight's lucky winner was Shelby Schmidt who won $121.50! Thanks for all of your generous support!

The Girl's Basketball game has moved up an hour and will now start at 3:30.
Come to the Donkey Basketball game tomorrow, Sunday, January 29th at the Parkston Armory, starting at 7:00 PM!!! Check out who will be playing tomorrow night and come cheer them on! (Please share and tag your friends!) Advance tickets can still be purchased until tomorrow at 4:00 PM for $7 at Parkston Food Center! Tickets may also be available at the gate for $10. Preschool and under are free of charge. FREE donkey rides will be given for kids ages 12 years of age and younger and must be accompanied by a ticket-paying adult. Sloppy Joes, Chips, Bar/Cookies/, and water will be available for purchase at the concession stand! Please let Carmen Bartells know if you have any questions! Hope to see you there!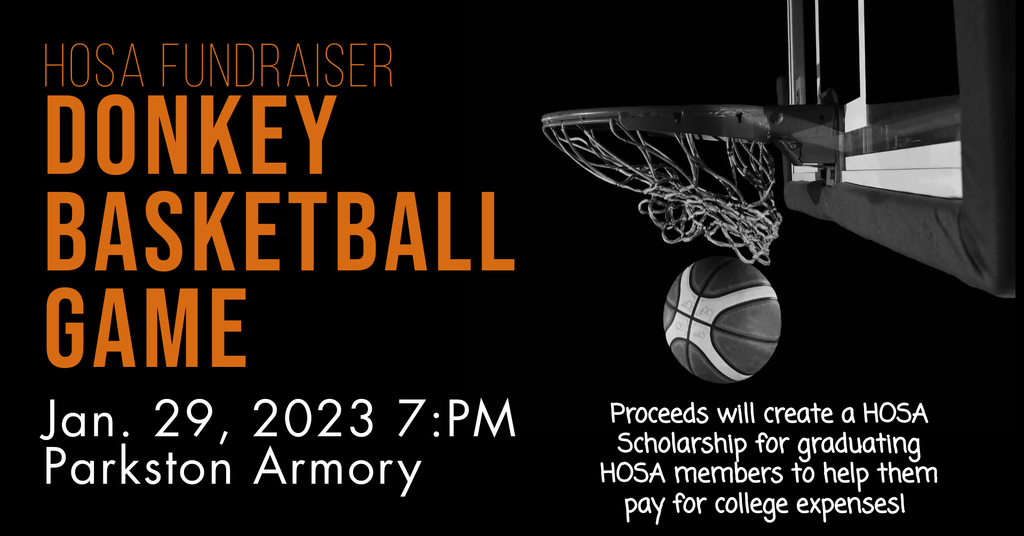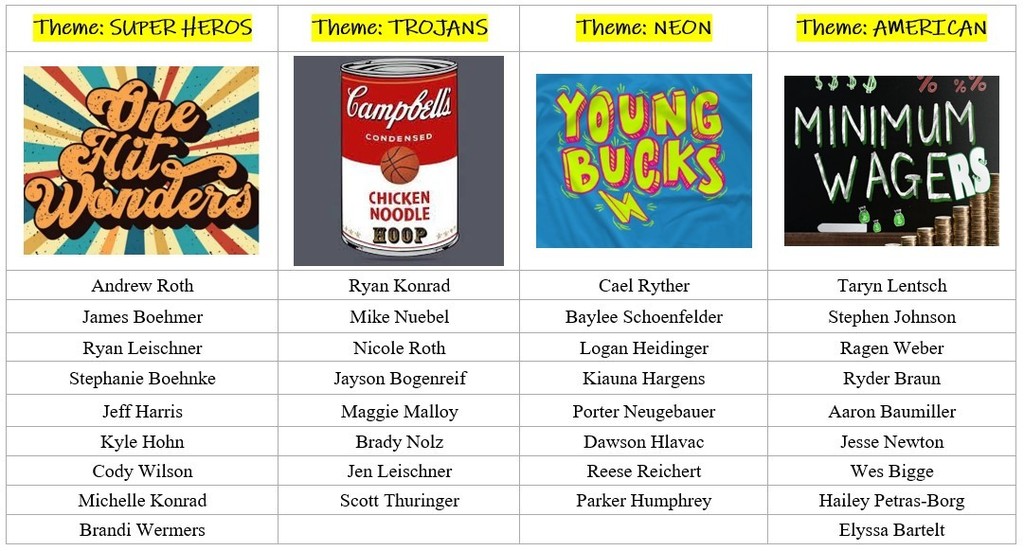 We are one week away from Parent-Teacher Conferences! Next Thursday, February 2nd will be our last P/T conference for the year. Teachers for grades 6-12 will be in the Armory Gym from 3:30-9 PM.
‼️Region Meeting 2023‼️ Parkston FCCLA had an excellent day! Coming home with ALL GOLDS🥇 Good Job Addy, Joaquin, Maxan, Charlotte, and Maddison on your Professional Presentations! Congrats to the Sr. Knowledge Bowl Team with a 2nd Place finish.🥈 Great Job Cadence on your Workshop Presentation. All members represented PHS so well! Another great day to be a TROJAN! 🧡💙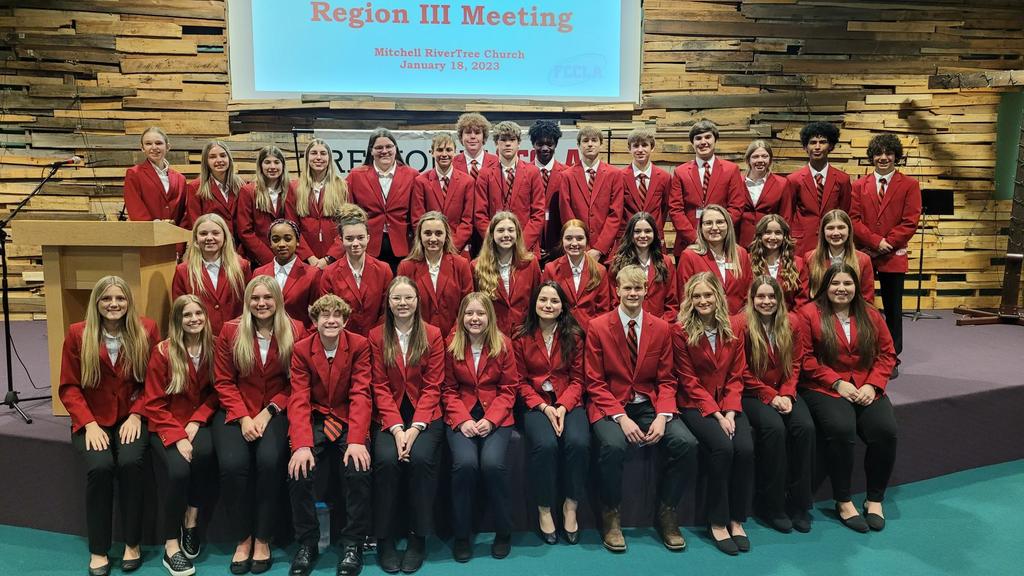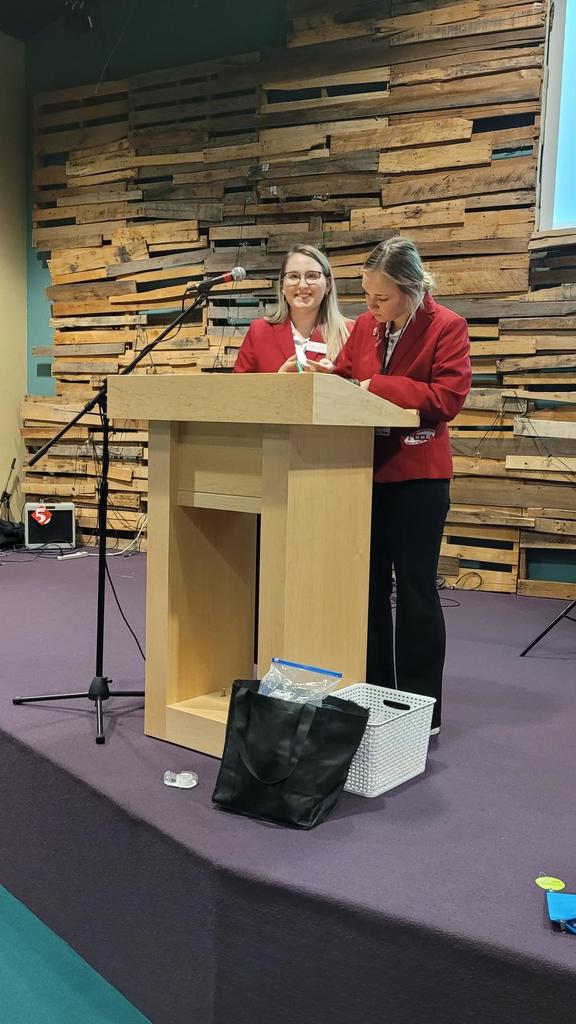 Parent/Guardians: County and Township residents. Roads are going to be a concern in some of the rural areas. You know your roads best. If you believe that the route bus will be difficult to travel please let the route driver know or even consider making other transportation arrangements. Thank you for your understanding and cooperation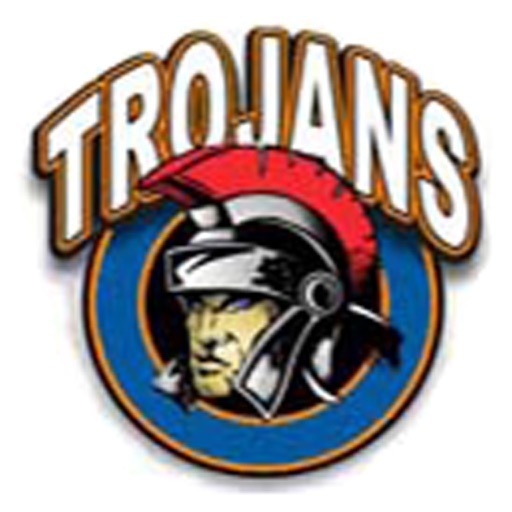 Come to the Parkston Armory on Sunday, January 29 at 7:00 PM to watch some donkey-ridin' basketball players play Donkey Basketball! Tickets are availabe in advance for $7 at Parkston's Farmers State Bank, Parkston's First Dakota Bank, Parkston Food Center, and the Parkston School offices. (Tickets are $10 at the door.) Preschool and under are FREE! Donkey rides will be given for free during intermission for kids ages 12 and under. Tavern sandwiches, chips, bars, and water will be available for purchase at the concession stand. Please join us Sunday for some family-friendly entertainment brought to you by Parkston HOSA!!

4-H New Family Night February 10th, 2023 Hutchinson County Courthouse, Oliver.

Order your State Wrestling tickets ASASP! The All-Tournament Adult ticket is $50 and student general admission is $30. There are NO REFUNDS on ticket orders. Please contact Peg Kummer at the High School office to reserve your tickets. All ticket orders must be made and paid for by January 25th.

We have had a set back on the water main break. It appears the leak has not been fixed. The water to the school is turned off until morning. The contractor will return in the morning for further repairs. The Little B wresting tournament has been pushed back for a 11 AM start time. We apologize for the continued changes and inconvenience.

Good afternoon! With the state of repairs to the water main break not fully known coupled with the time crunch for decorating and other preparations, we are POSTPONING the Winter Formal. A rescheduled date will be made as soon as possible. I know this is not ideal, but we want this formal to be special and this is stressful for everybody. So sorry for the inconvenience. Please state posted for a future date announcement

Good Morning again. An update on the water main break. The city is working to repair the break but is experiencing difficulty in finding a company today who is able to make such repairs. Thus the repair will take place tomorrow. The water main that feeds the school will remain shut down until the repair is complete. Therefore, School for Friday will NOT be in person but rather another E-Learning school day. We apologize for the inconvenience and truly thank you for your understanding.
FRIDAY (1/20) E-Learning Schedule for grades 6-12 8:30 - Blue 1 Class 9:30 - Blue 2 Class (HS Band 9:30, HS Chorus 10:00) 10:30 - Blue 3 Class 11:30 - Blue 4 Class (MS Band 11:30, MS Chorus 12:00)

Due to the water main bursting, and lack of water in the school, there are no basketball games today (1/19). Unfortunately, that means the Soup N' Hoops is also postponed. Stay tuned for a new date for these games.