CONGRATULATIONS to the Competitive Cheer Team on their 2nd place finish at the Winner Competition today!!!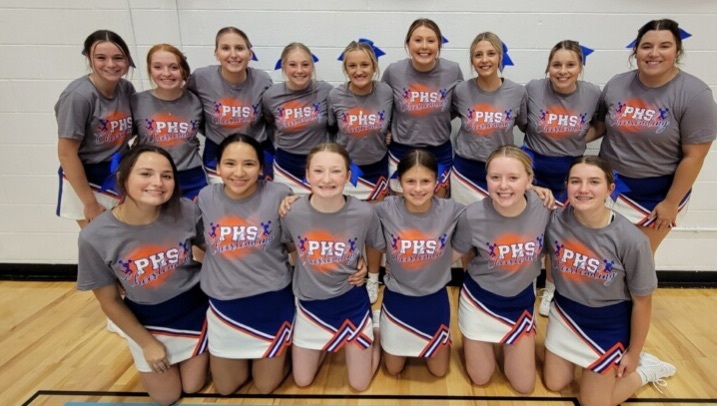 Congratulations to your 2022 Homecoming Royalty!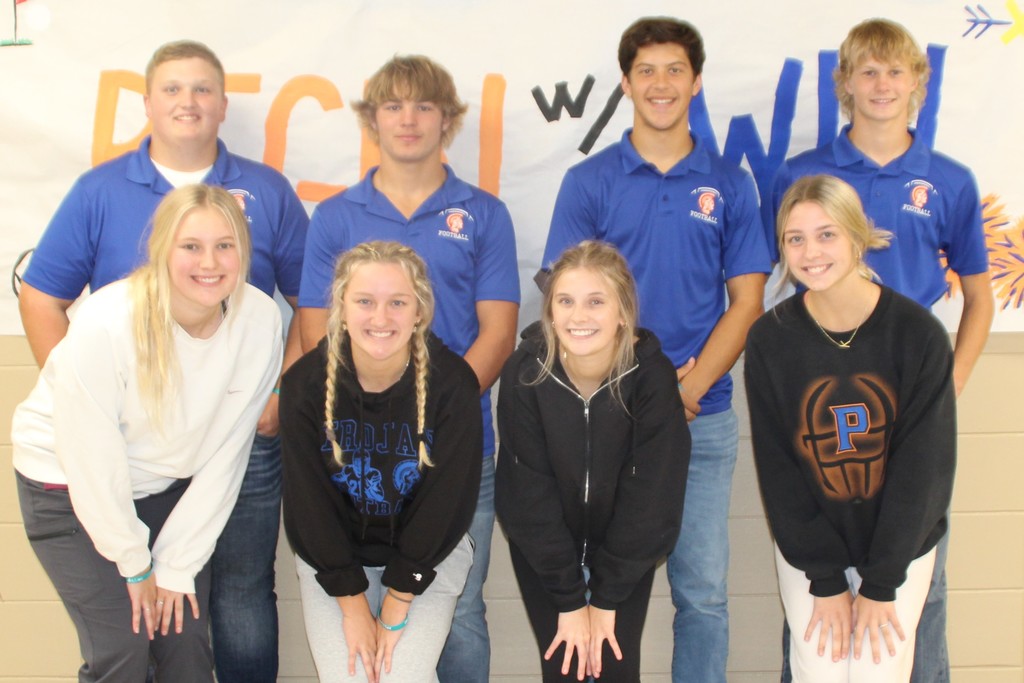 Attn: For those attending the FB game @ Hanson tonight. Their bleacher system is not finished. They are asking Parkston fans sit as far as south in the existing structure and in the smaller side bleachers as possible. Lawn chairs outside the fence surrounding the track is acceptable. Come support the athletes and coaches in what is shaping up to be a Great game. They do have a tailgate meal from 5 PM until half time. Go Trojans!

Congratulations to our middle school cross country runners on a great meet at Scotland!!! #TROJANPRIDE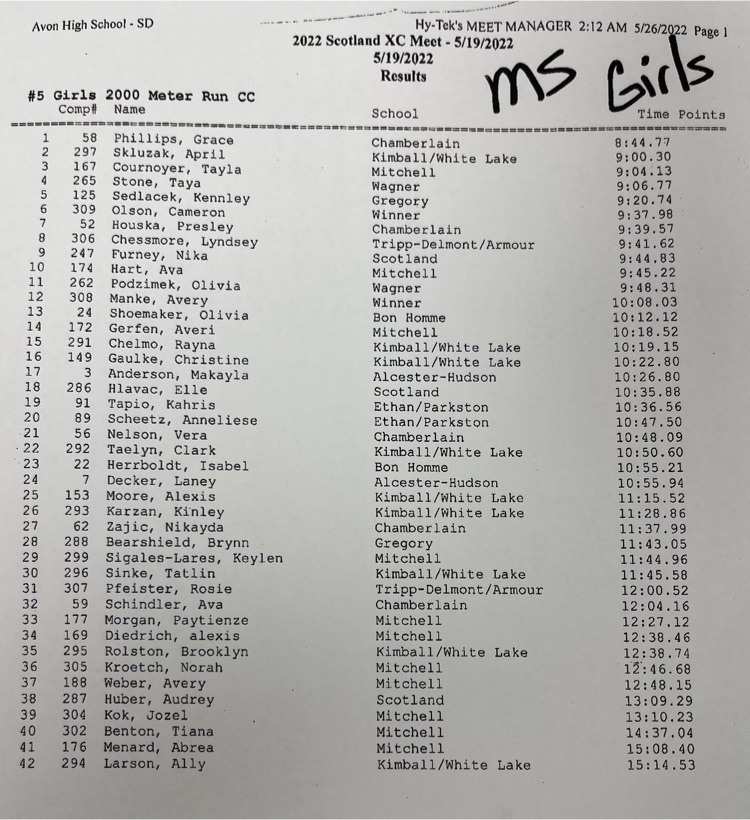 CONGRATS to Cohen Bowar on placing 7th at the MS golf meet in Mitchell yesterday!!!

Trojans WIN—3-0!!

Trojan VB in action tonight vs. AC/DC. #TROJANPRIDE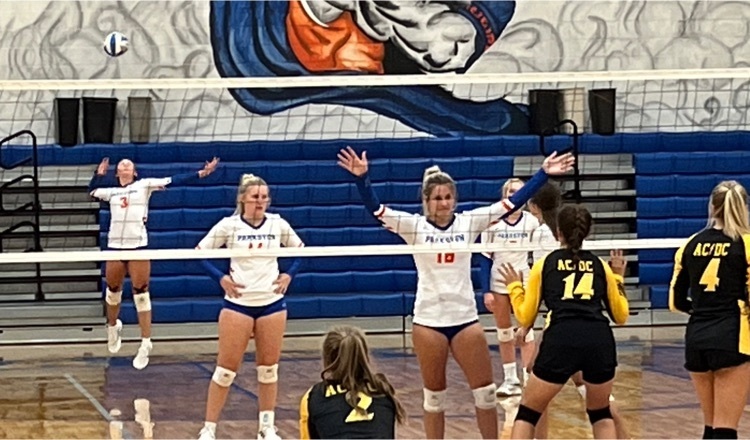 Congratulations to Payton Koehn on winning the Parkston Invite with a 72!!! It was a great day of golf!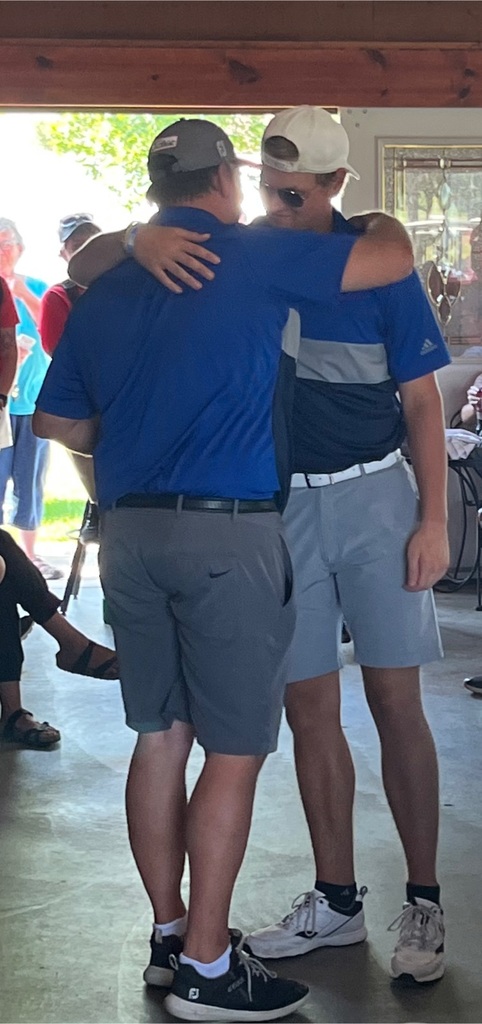 Parkston is hosting 12 teams at Lakeview Golf Course today. Great day for golf!!! #TROJANPRIDE

Competitive Cheer is off to a strong start this season! They have had two good performances at Gregory and Dell Rapids St. Mary's.


After a competitive weekend tournament, the Parkston VB team proves they are getting better with each opportunity. They defeated Hanson in three sets on Monday and Avon in three sets last night!!! Keep it going ladies!!!

Looks like its going to be another warm day on Friday and Parkston FFA has you covered! Come and enjoy a cold root beer float while you watch the football game on Friday! All proceeds support our members going to National FFA Convention.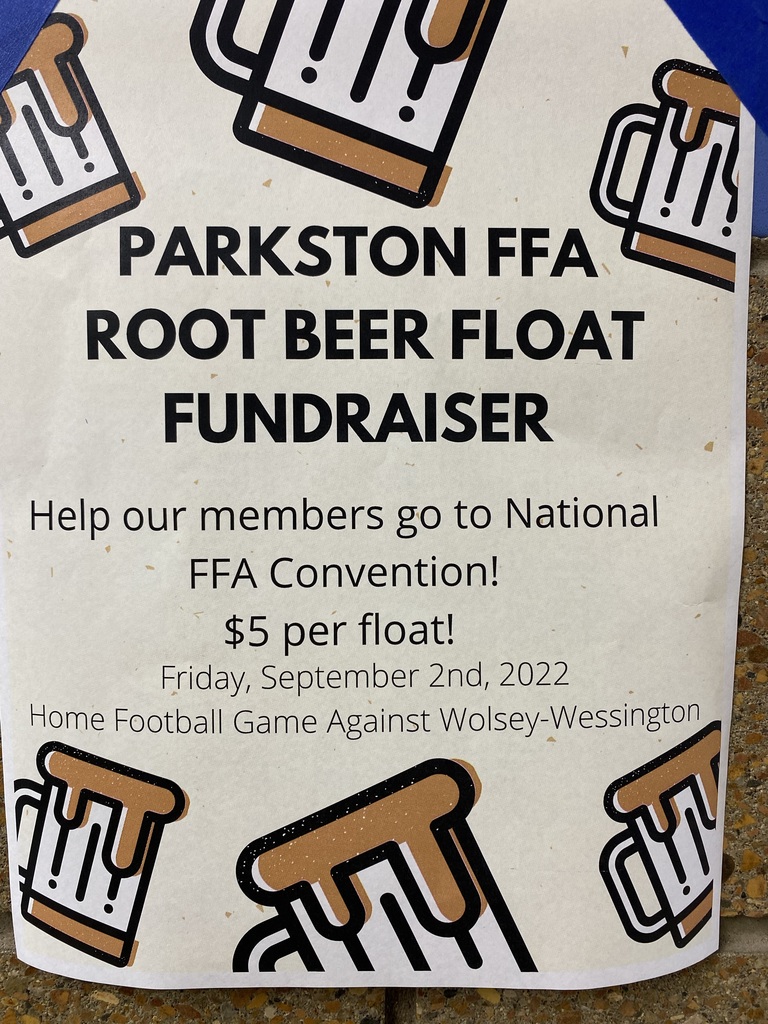 4th and 5th Grade VB drills and skills camps will be taking place in September. See the attached for details!!

Parkston VB hosted a very competitive tournament on Saturday. The Trojans played hard, but went 0-4 on the day. Here are their results from Saturday 0-2 vs. MCM 19-25 & 20-25, 0-2 vs. Northwestern 19-25, 18-25, 0-2 vs. Wagner 22-25, 12-25, & 0-2 vs. Warner 17-25, 12-25.

Parkston Volleyball Tournament is taking place today!!! Come out and support the Trojans— there's going to be great competition all day!!!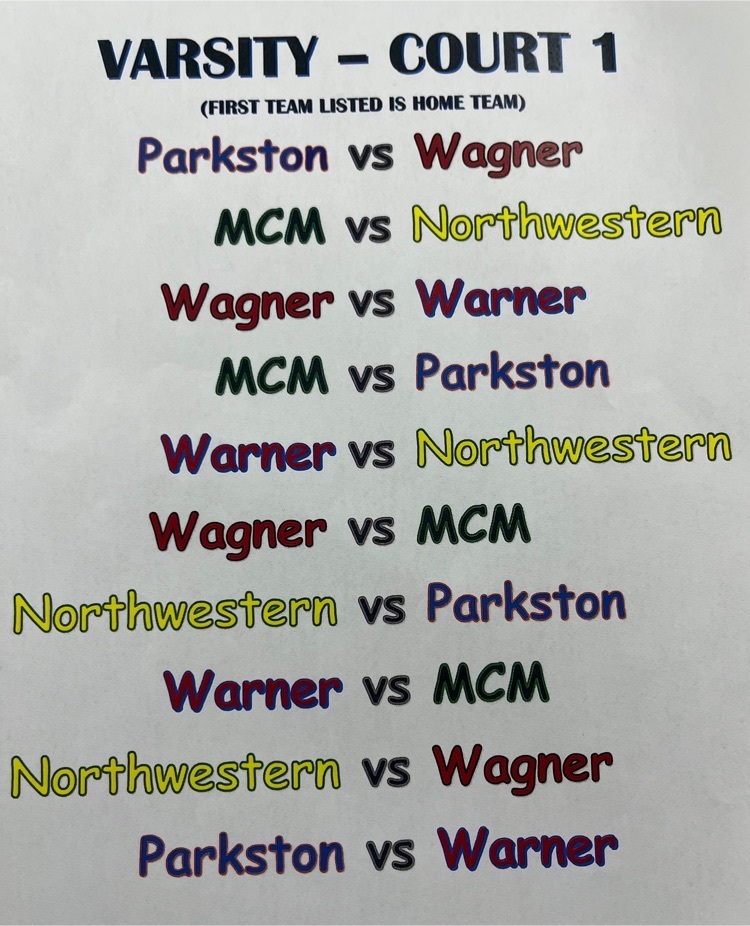 FFA is starting a new fundraiser called "Best Seat in the House" at home football games this season to support the students going to National Convention! You can purchase raffle tickets from Miss Ackerman (
morgan.ackerman@k12.sd.us
)! If your name gets drawn you win the following: a. A front row view on a couch to watch the football game. b. You choose two of your best friends to watch the game on the couch with you. c. A large pizza and pop from the concession to and eat at the game. Winners will be announced on Friday Mornings in the Daily Data. Raffle ticket prices are 1 for a dollar or 6 for five dollars. Come get your tickets today!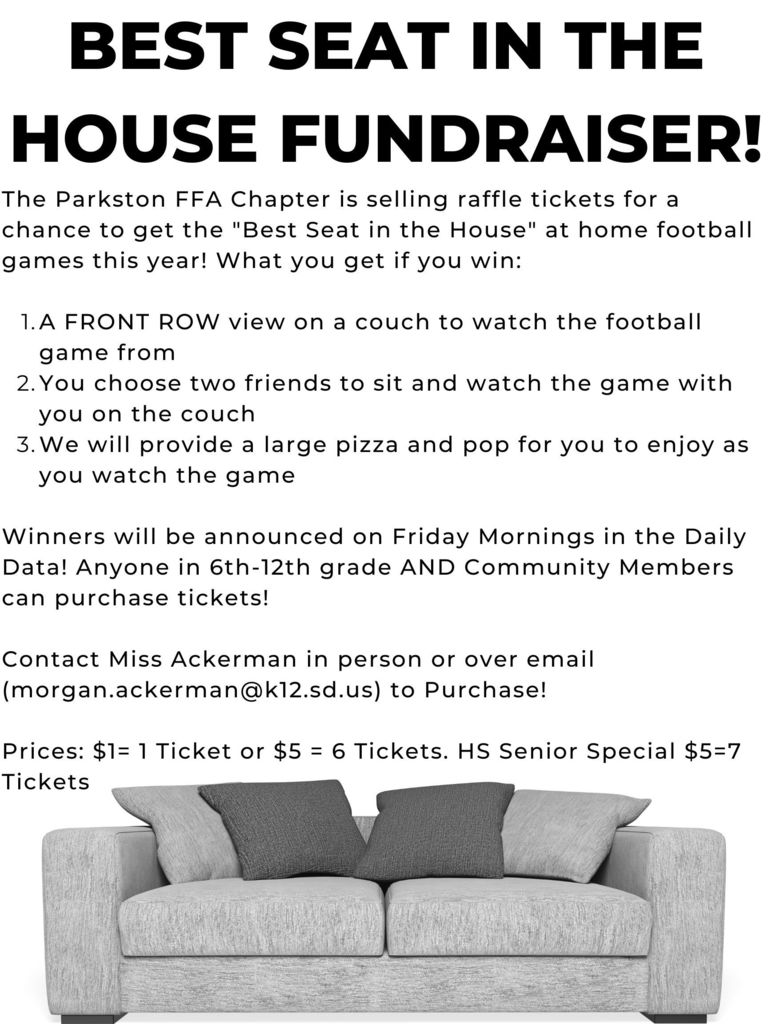 Trojan Volleyball starts their season with a 3-1 victory over MVP!!! Great start to the season!! Trojans will be back in action at home on Thursday vs. Chamberlain.
2022-2023 School Year The Parkston Salem Lutheran Women and The Trojan Den are "Pairing" up on a mission! Our Mission is to help every student who needs a new pair of tennis shoes to get them before the snow flies! If your student needs shoes and/or snowboots please fill out form by the date! These forms were also sent to classroom teachers and will be in each office.