Friday Events for Homecoming; 11:00 AM - 12:15 PM BBQ Cost $5 Students $7 Adults tickets can be purchased at the door. 12:30 PM Pep Rally in the National Guard Armory 1:00 PM load up students for lining up the Parade 1:30 PM Parade 5:30 PM Tail Gate for Athletic Booster Club 7:00 PM FB game vs. Garretson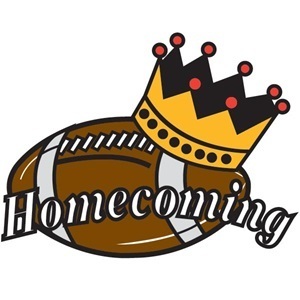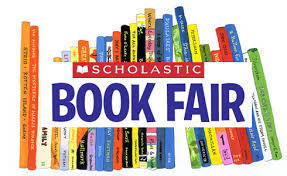 CONGRATULATIONS to all the Parkston Homecoming Royalty!!! Special CONGRATS to King Porter and Queen Kayla!!!! #TROJANPRIDE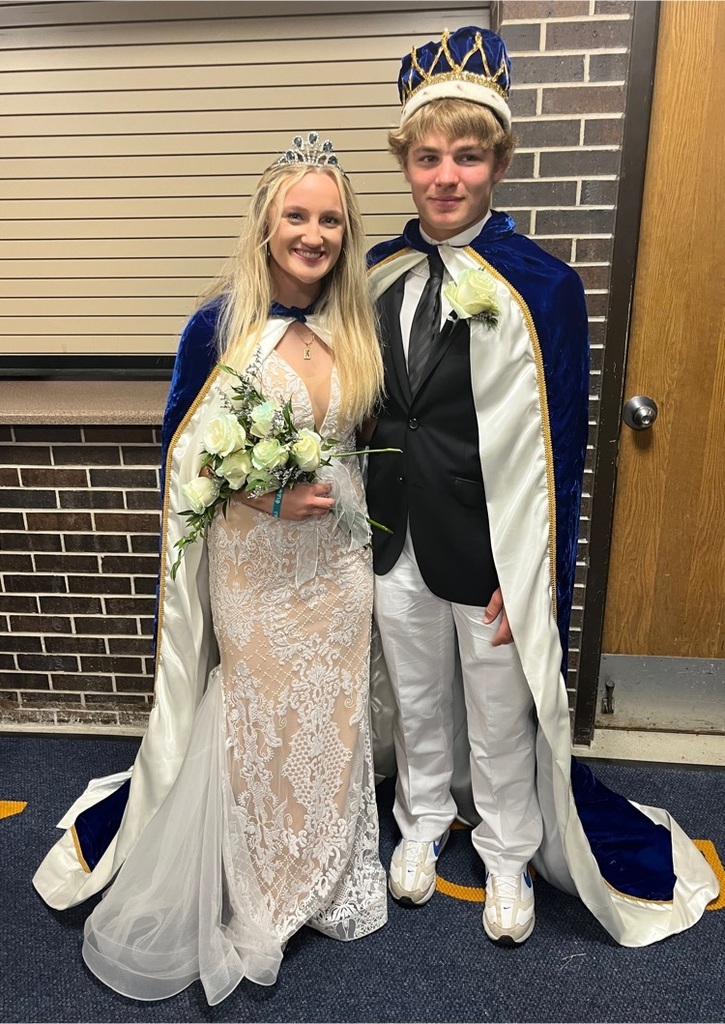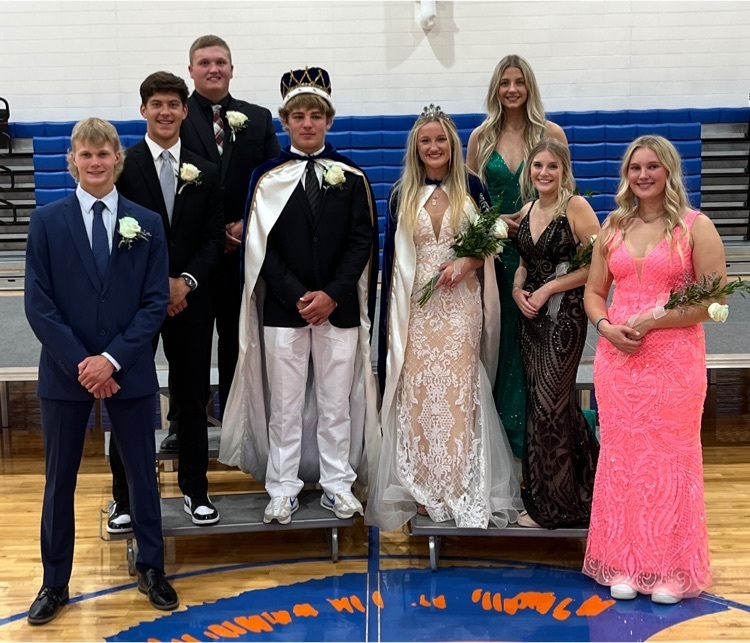 Happy Homecoming Week! This means there's another home football game and another chance to win "The Best Seat in the House!" To purchase "Best Seat in the House" Raffle tickets contact Miss Ackerman (
Morgan.ackerman@12.sd.us
). Prices are $1/Ticket or 6 for $5. If your name gets drawn you win the following: 1. A front row view on a couch to watch the football game from 2. You choose two of your best friends to watch the game on the couch with you 3. A large pizza and pop from the concession to and eat at the game Winners will be announced on home game Friday Morning in the Daily Data. All proceeds support the students going to FFA National Convention later this fall!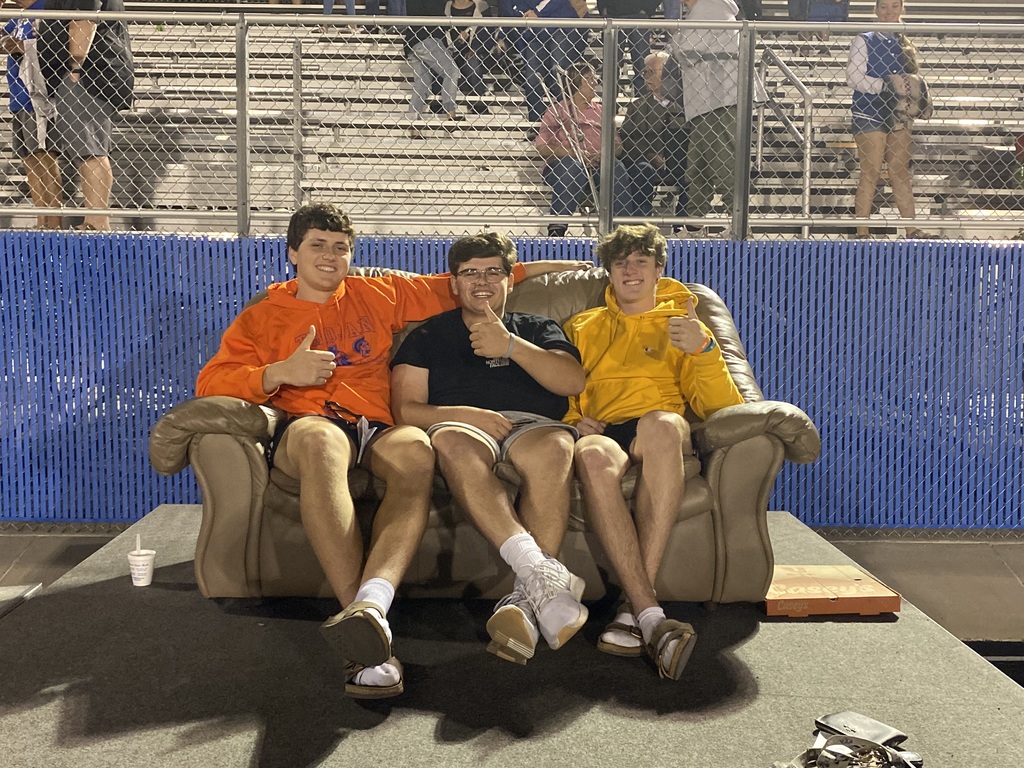 For those of you traveling to watch the FB games today, the game will be taking place in Rutland. Safe Travels and GO TROJANS!!!
We're gearing up for Homecoming at Parkston Middle and High School! #TrojanPride #Homecoming2022 #Yearbook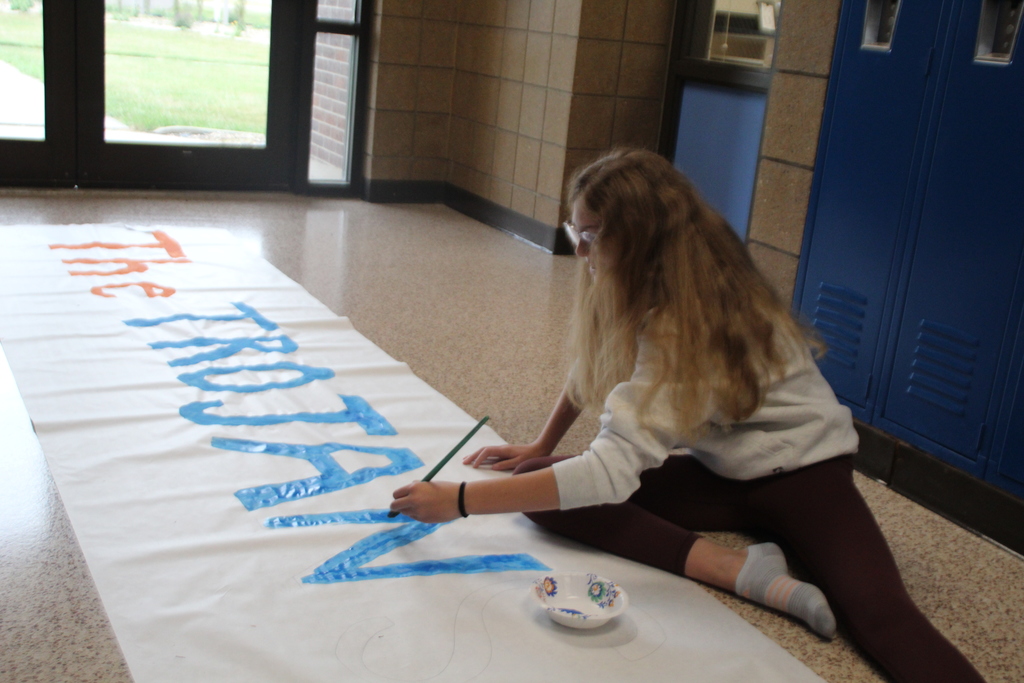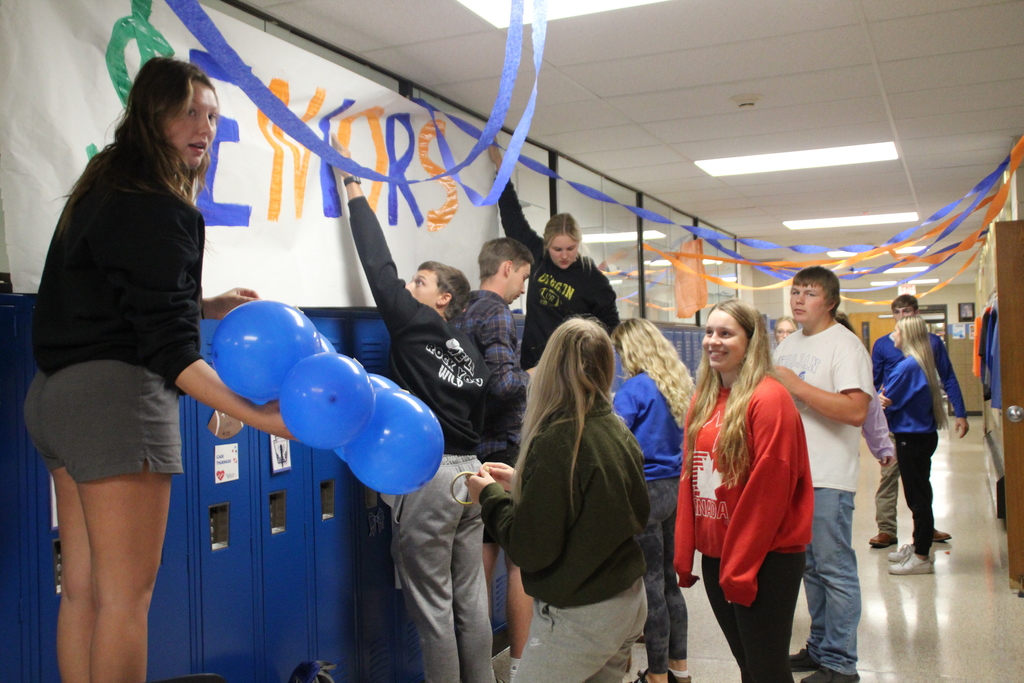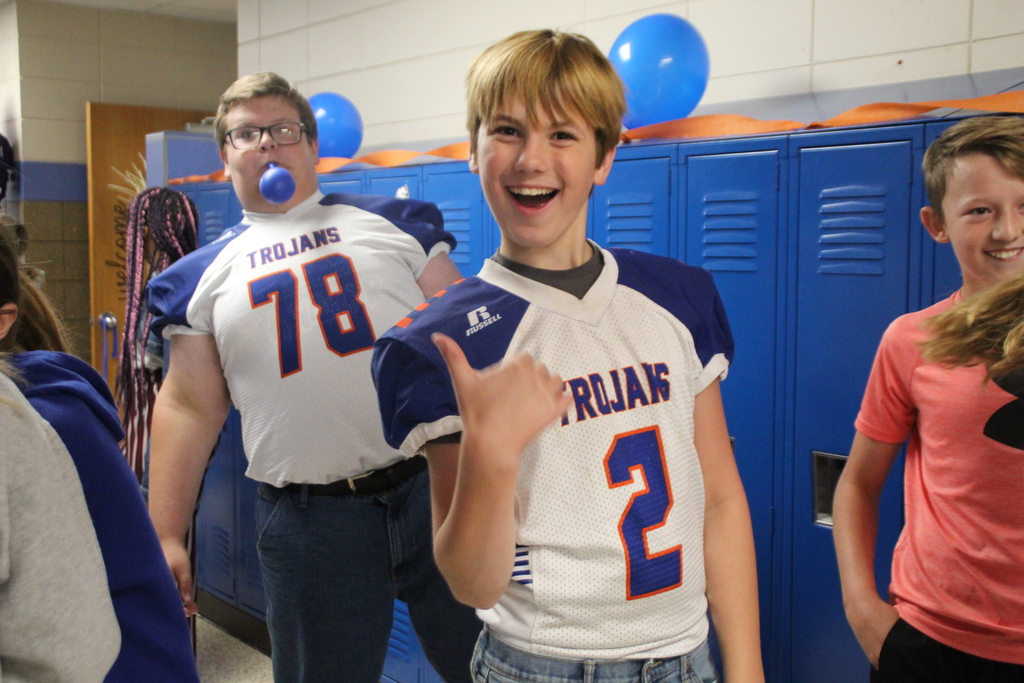 Parkston PTO will be having their first meeting of the year on October 3rd at 6:30 in the elementary school work room. We will look at the budget, possible fundraising, and plan some fun activities for the kids. All are welcome and encouraged to attend. PTO is in NEED of new officers-vice president ( will become president the following year)and treasurer. Please consider one of these positions. If you have interest, contact Julie Reichert, 605-661-5517 or come to the first meeting:)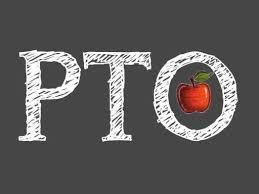 Wow! This team keeps finding a way to get it done! Another 5-set road win for the Trojans! 🏐💙🧡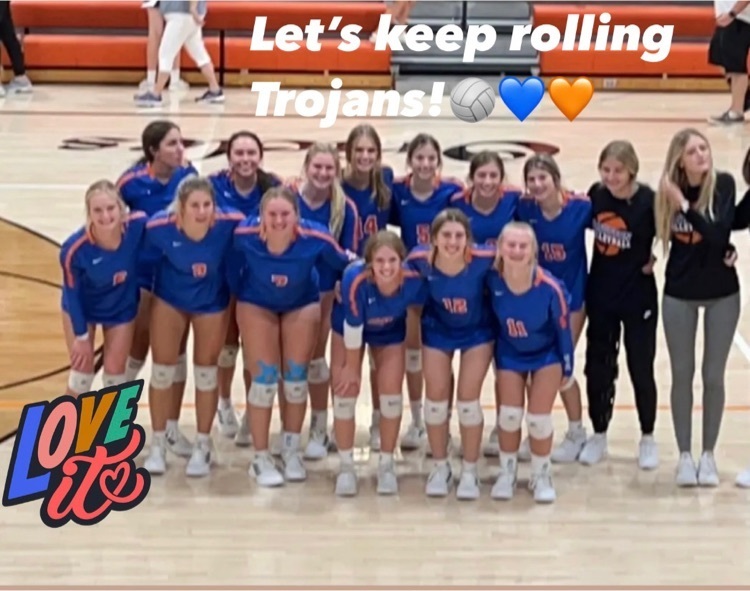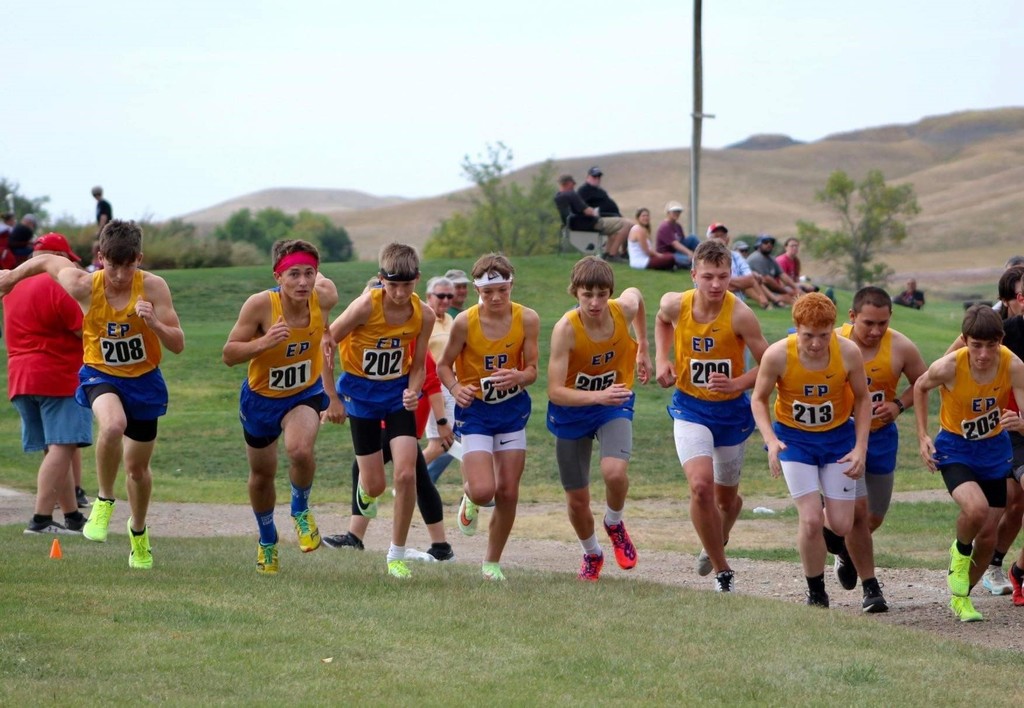 Homecoming week is coming up next week!!! if you have any old Trojan gear that you no longer need the Den will take it! We hve been goign through alot of ALL sizes, currenty in high need of youth sizes, long sleeve adult shirt and warm gear also!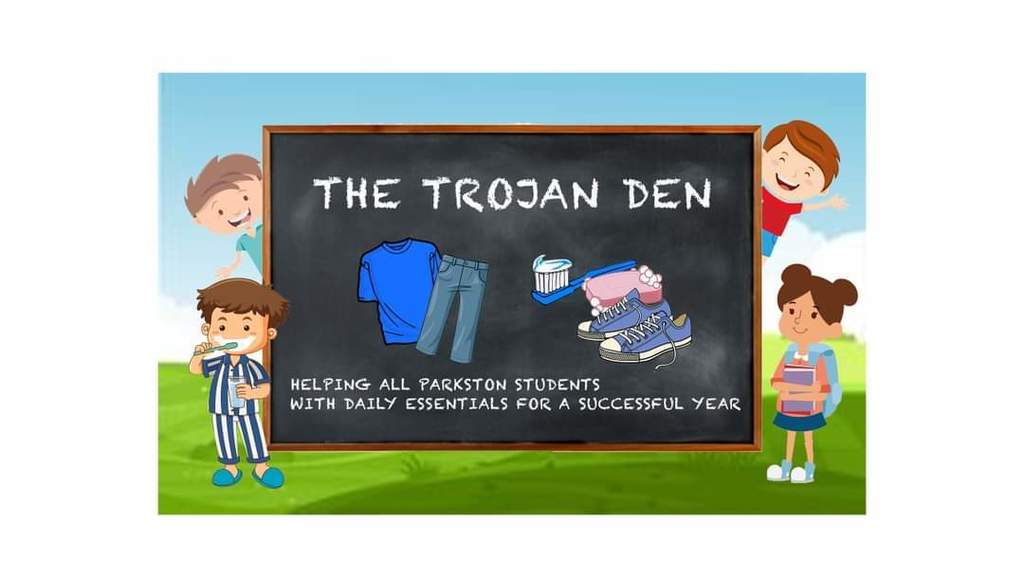 Shoe drive forms are due back tomorrow! Friday Septmeber 16th. Attached is also a list of what the Trojan Den takes for donations. The amount of students and families we help grows larger and larger and your donations are always appreciated. Thank you to everyone who takes the time to donate clothing, hygiene products, money or even time. We truly could not do this for our students without the help of our amazing community. Please let the Den know if your student needs anything...we are here to help!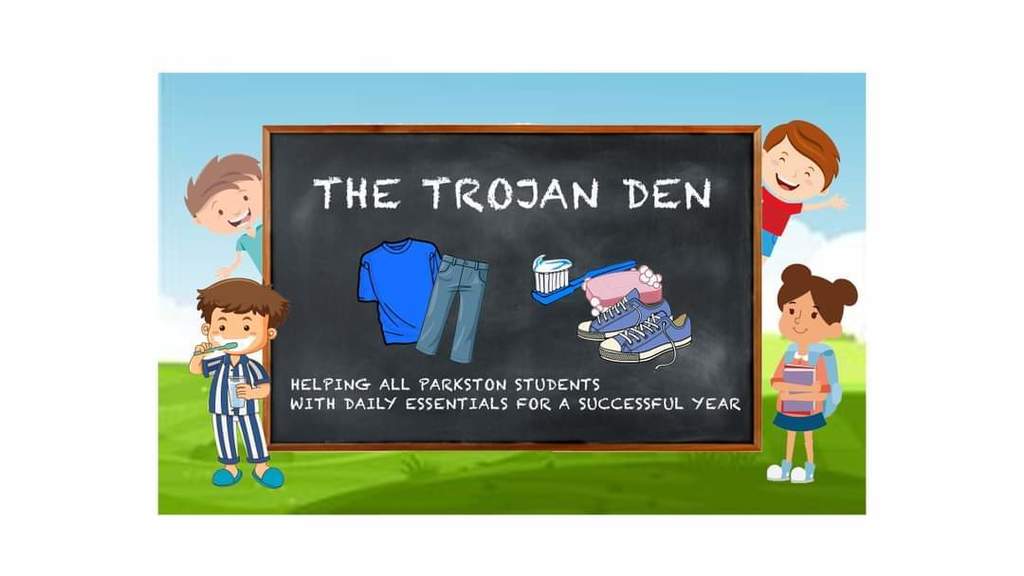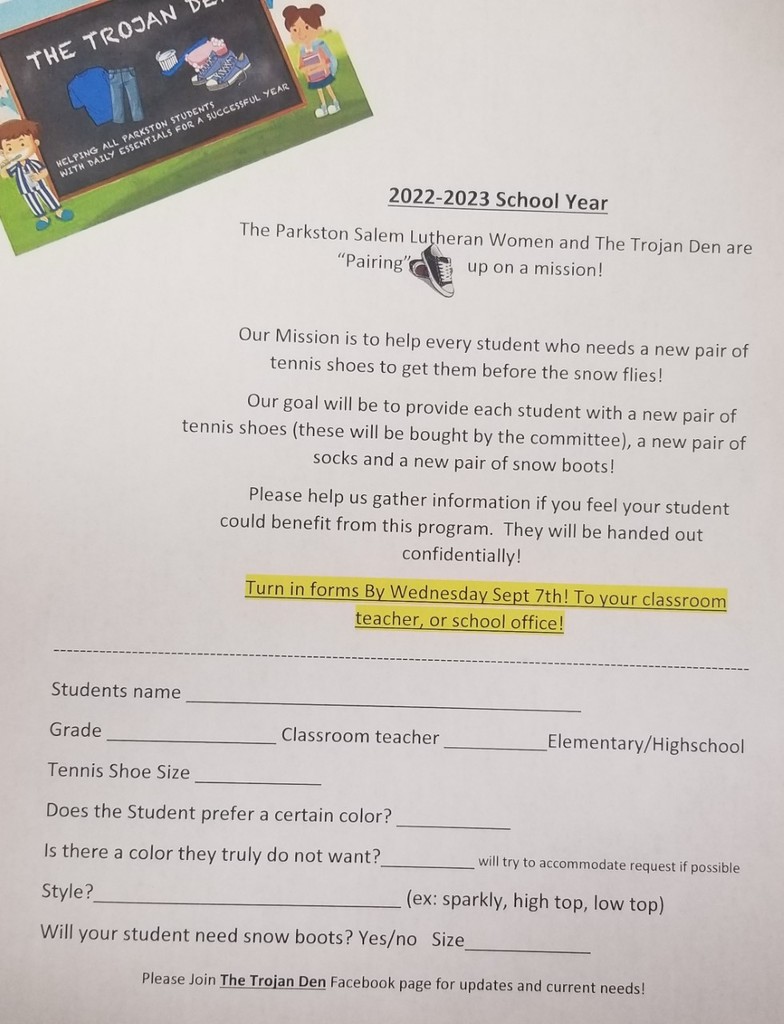 This is a reminder that school is scheduled for a 1 PM dismissal tomorrow September 14 for teacher in-service. Bus routes will run at that time. Please discuss with your students their after school arrangements. Thank you for your cooperation and have a good evening.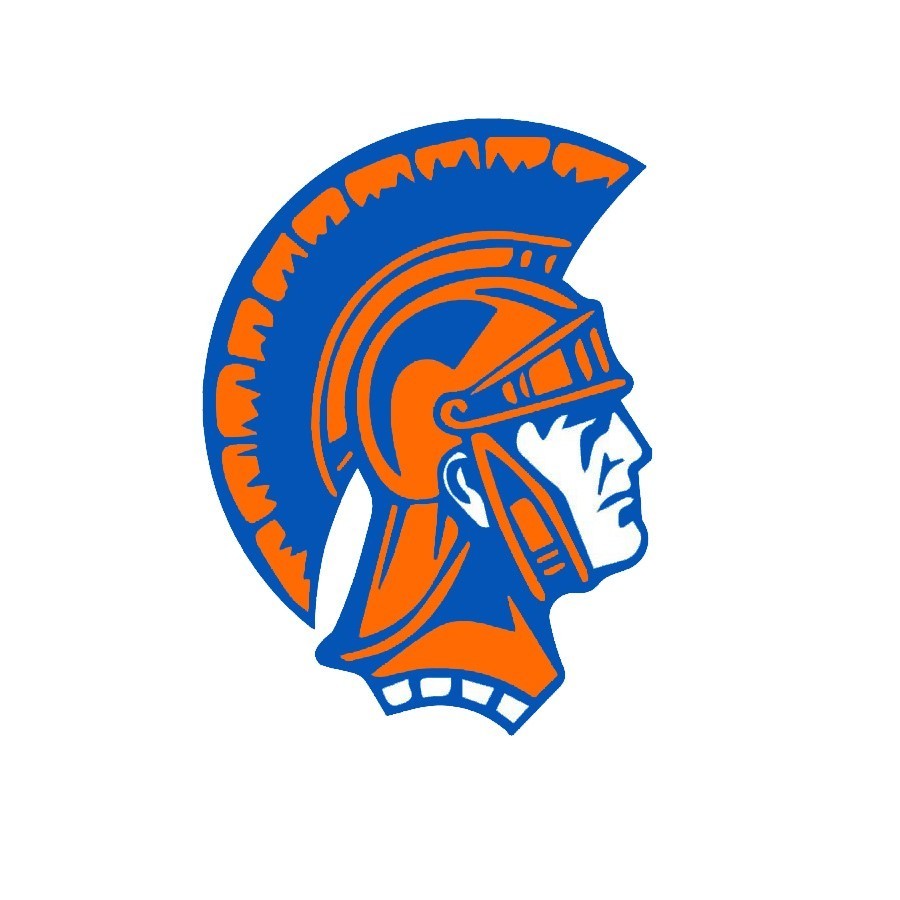 Update-- there is no JH/MS volleyball tonight. Game action will start with the "C" team at 5:00 in armory. #TROJANPRIDE
Guess who had a HUGE win against Tea Area on their home court tonight?! These girls did!! The whole crowd tonight definitely deserves "FAN OF THE MATCH" for bringing a lot of fire and energy!! 🏐💙🧡

Join us tomorrow, for faculty appreciation night, as the Trojans take on Gregory in volleyball!!! #TROJANPRIDE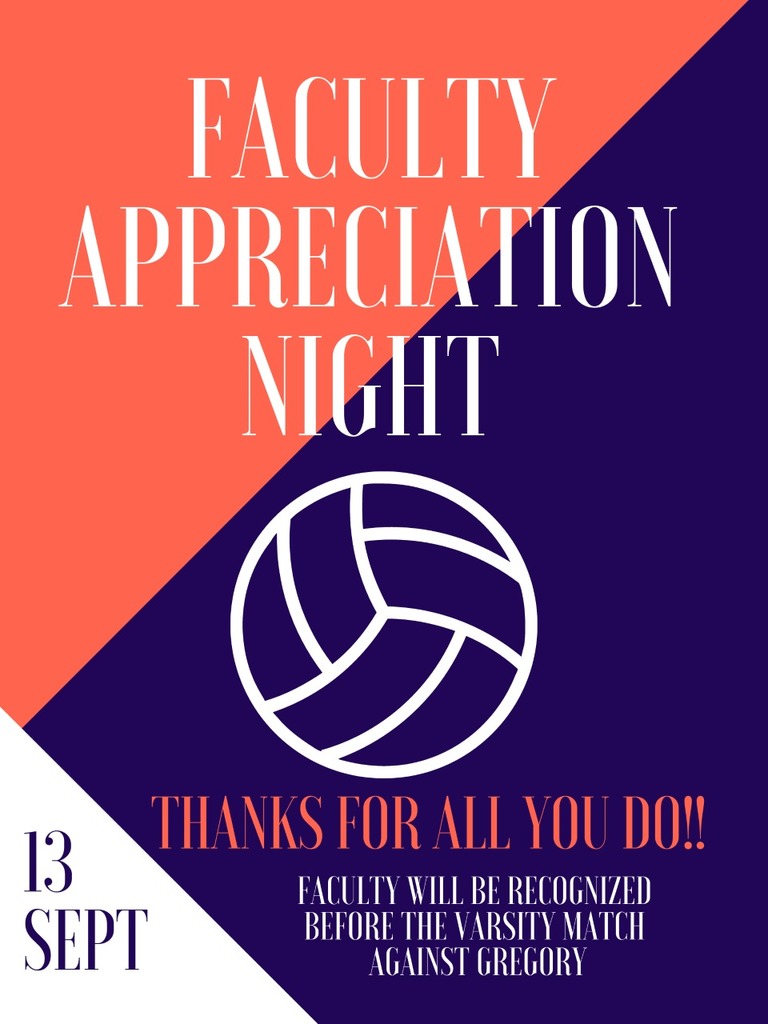 Parkston High School Ceramics students were introduced to the pottery wheel today. Learning to center clay. We may have a natural, lets see how they do this semester! Its harder than it looks!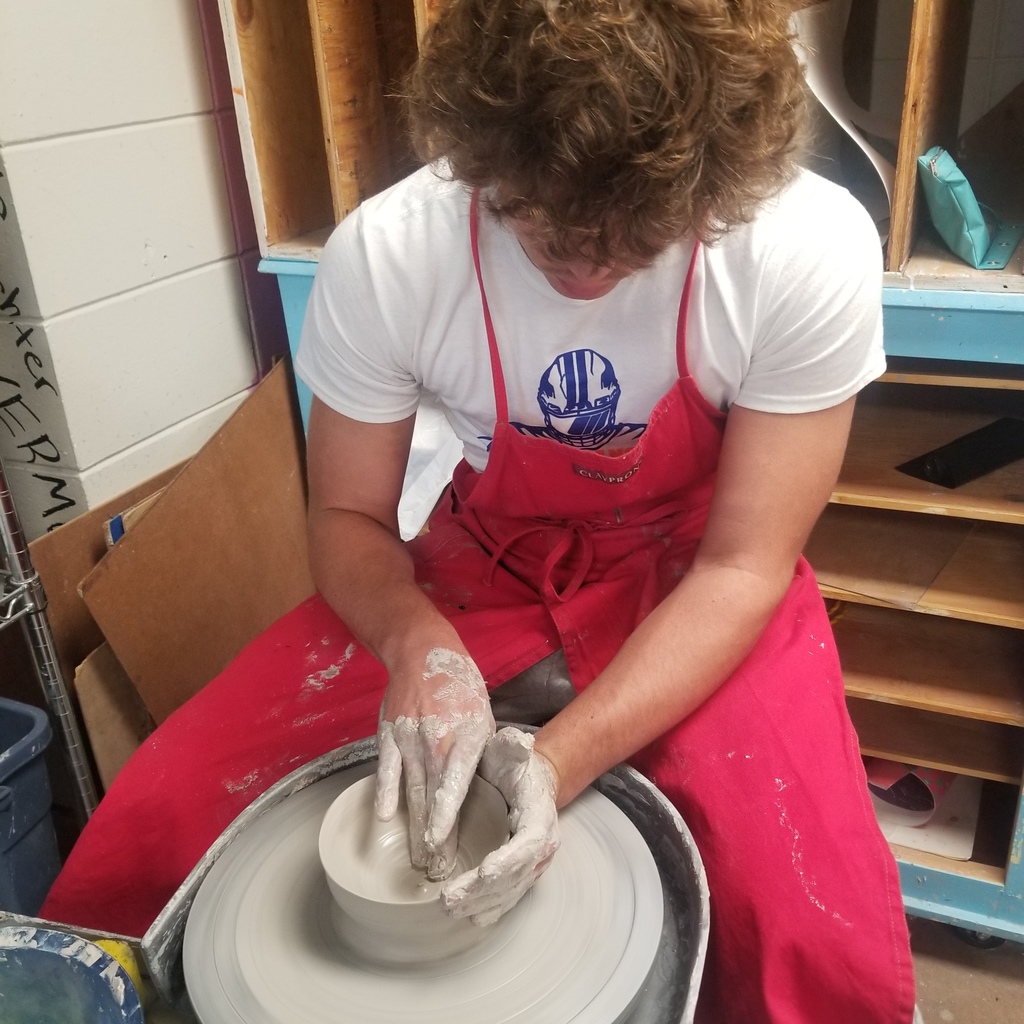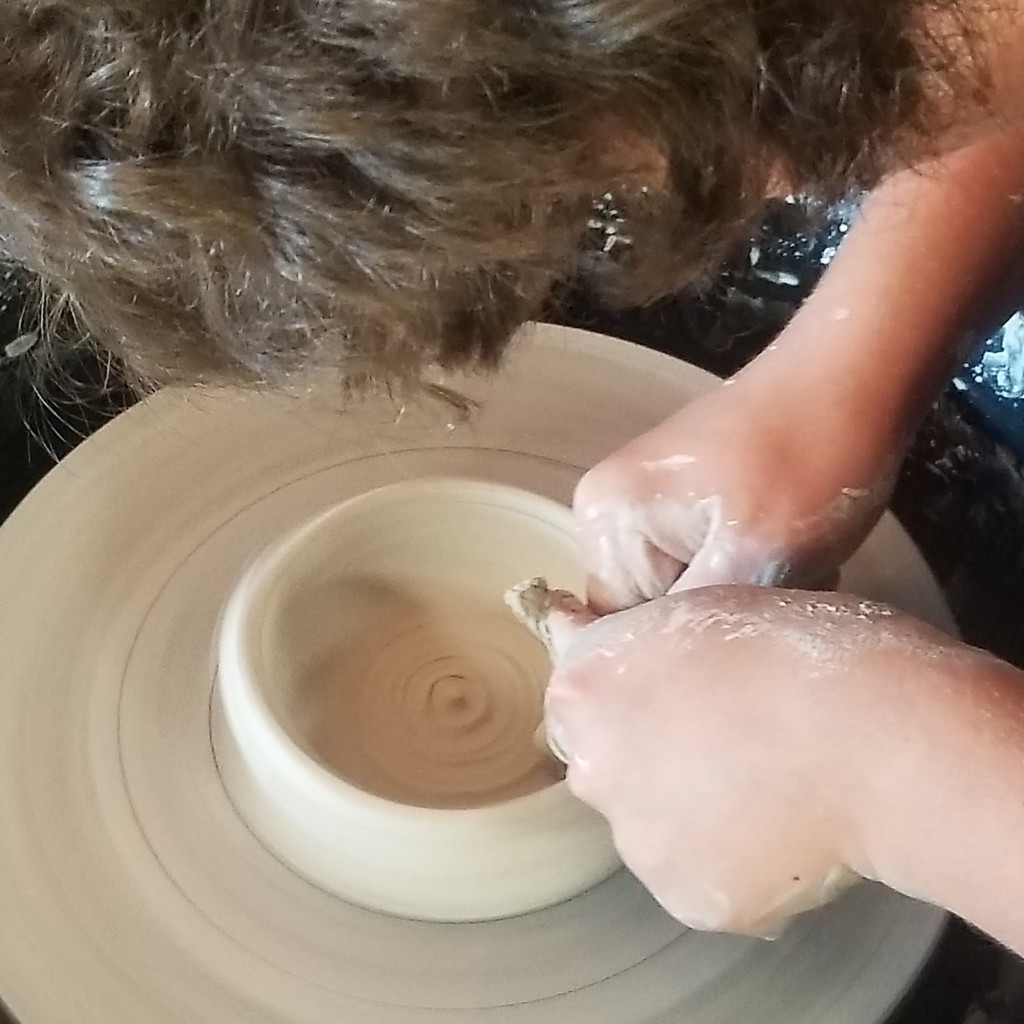 Shoe Drive 2022! Due Friday September 16th! The Parkston Salem Lutheran Women and The Trojan Den are "Pairing" up on a mission! If you would like to help us provide shoes or other needs for students please message Mrs. Mette. Our Mission is to help every student who needs a new pair of tennis shoes to get them before the snow flies! They will be handed out confidentially!
k-5 house projects Due next week! Parkston Elementary Art Project 2022! Students K-5th are being asked to complete a project with your help! They are turning a shoebox or a box of similar size into a house. We have done big community projects in the past with great results, so I am asking that this project be done at home and we will combine them to make one large masterpiece. All houses are due back at school by Thursday September 22nd! If done before the hand in date, they can be dropped off in art room. Need a picture on Artsonia before handing in. Questions / concerns Please contact Mrs. Mette
colleen.mette@k12.sd.us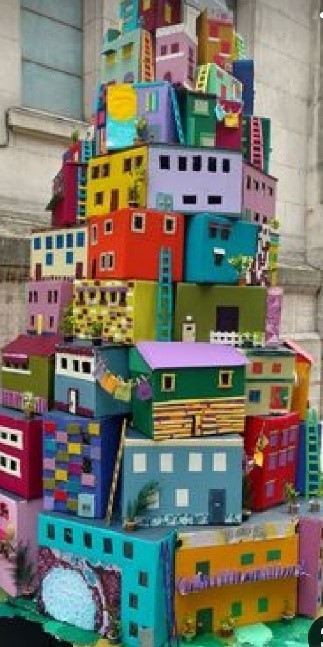 Junior class is currently fundraising for the 2022-2023 school year! Funds raised go towards prom and senior year expenses. If you know a junior please see them about ordering, if you need to get in contact with a junior just message Mrs. Mette. Sheet orders are due this friday September 16th!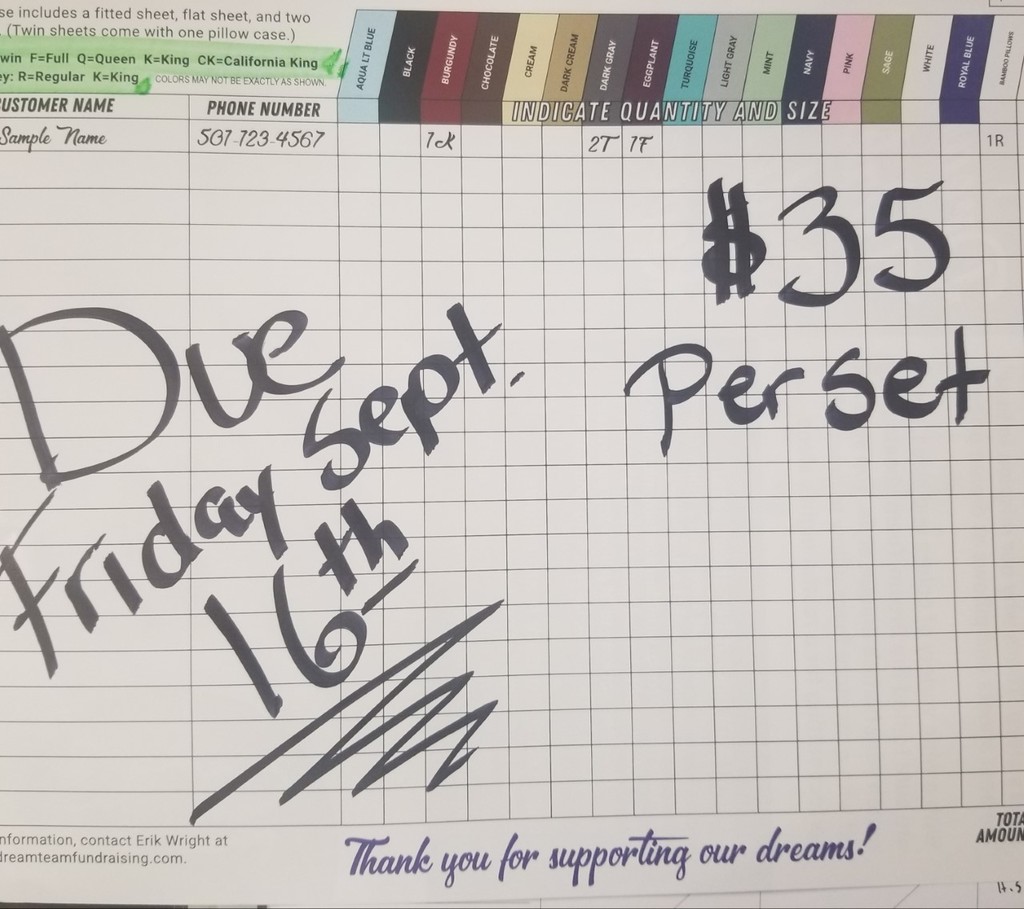 Congratulation Ethan/Parkston XC Runner! The team put up a lot of personal records and competed well in one of the toughest races in the state. Ella P. 25th in Girls Varsity, Evan B. 30th in Boys Varsity, Morgan M. 4th in Girls JV, Sadie M. 2nd and Lizzy S. 9th in Girls JH.