Saturday, February 19th, Jayden Digmann performed in the Mid-Level Changed and Changing Voice Honor Choir at the Midwest ACDA conference in Chicago, IL under the direction of Daniel Gutierrez. The theme of the concert was "Life Journey" and included songs that highlight a boy's journey as he explores life and faces new challenges. Jayden was selected to perform in a small group for "Sto E Milo" by Daniel Hughes and a trio for "Dies irae" by Ryan Main.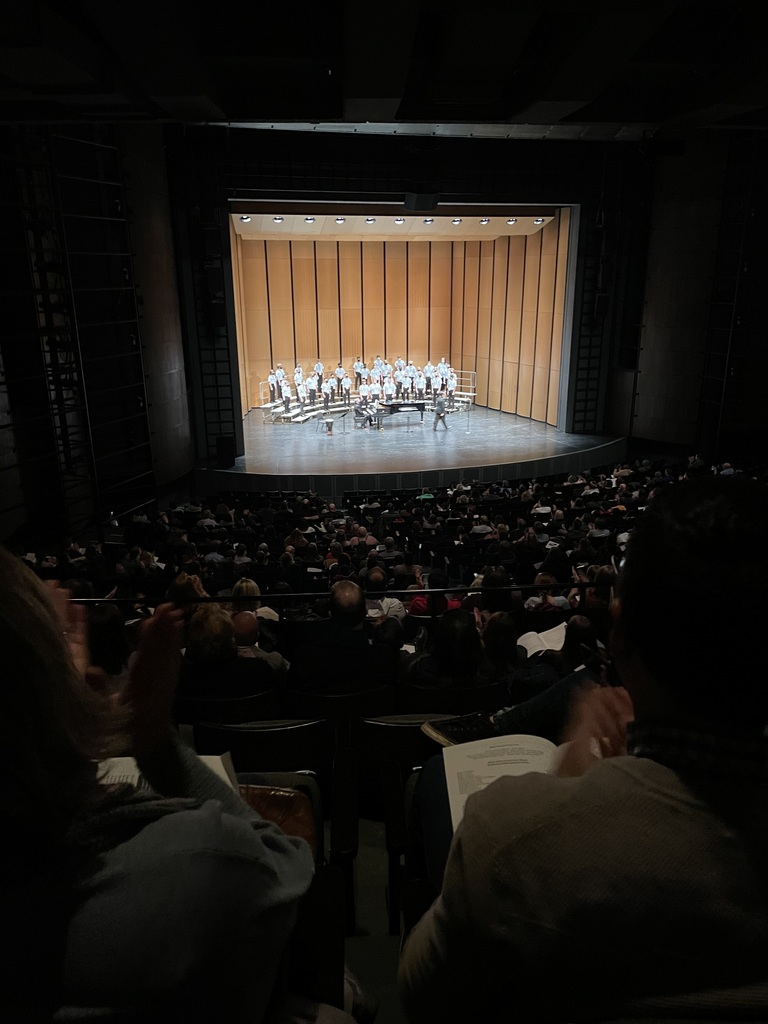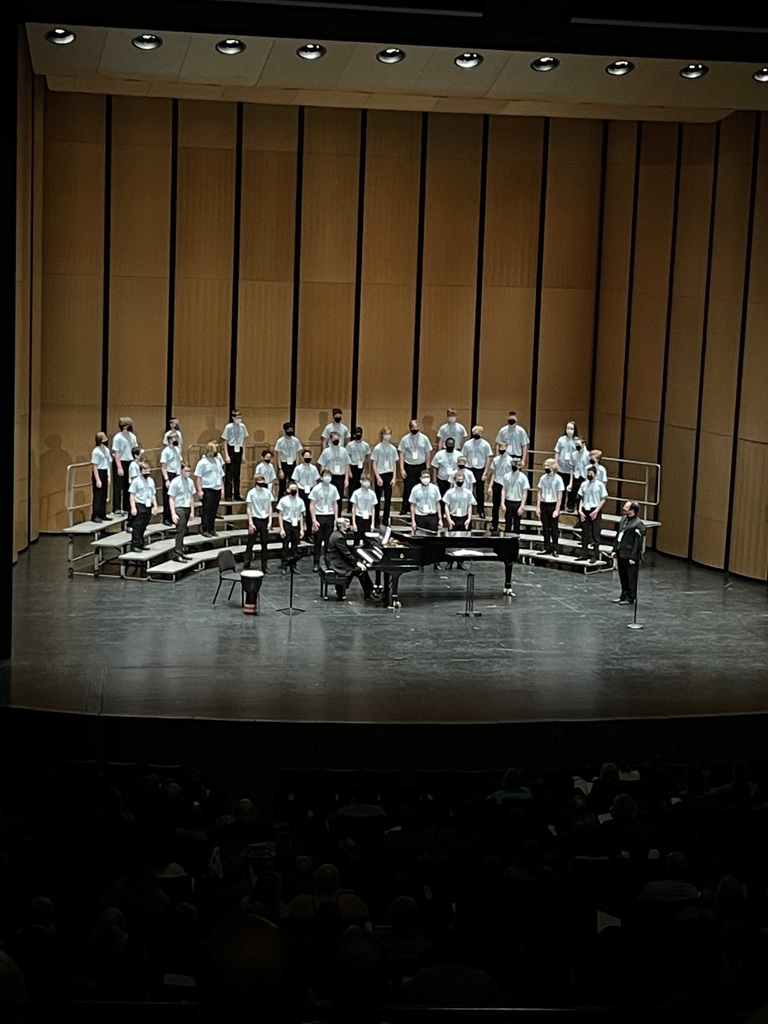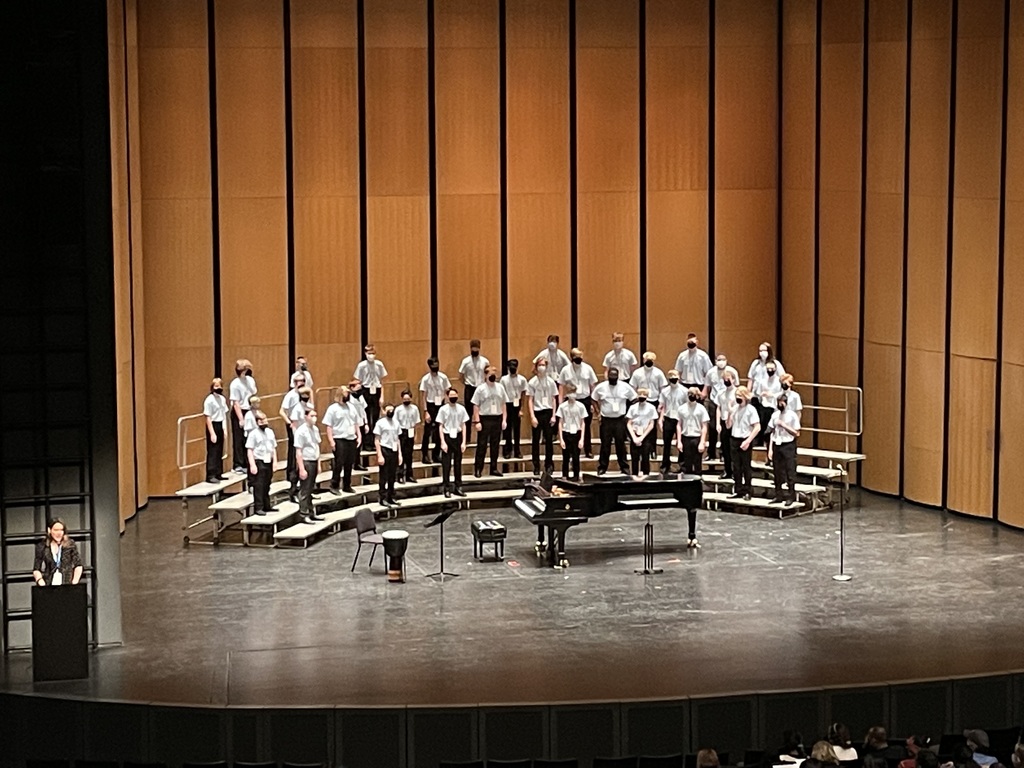 Special Thank You to Ms. Ackerman and the FFA Students for serving breakfast to the Parkston School staff. It was a great breakfast to start the day off. This is the kick off for FFA Week!!!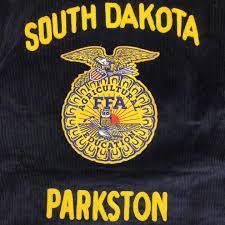 There will be a Special Board Meeting Wednesday night Feb. 23rd in the Elementary Conference Room @ 6:30 PM to review the HVAC and Lighting Project upgrade bids.
Passing on information for what to wear at the State Wrestling Tournament this week. Thursday: blue/state tournament shirts Friday: orange Saturday: white/dual tournament shirts Good Luck to the Wrestlers, Managers , and Coaches!!!!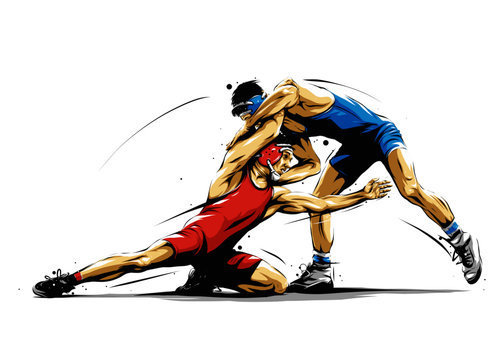 The Parkston School District App is now available. Go to the Apple app store/Google Play store on your phone and search for Parkston School District.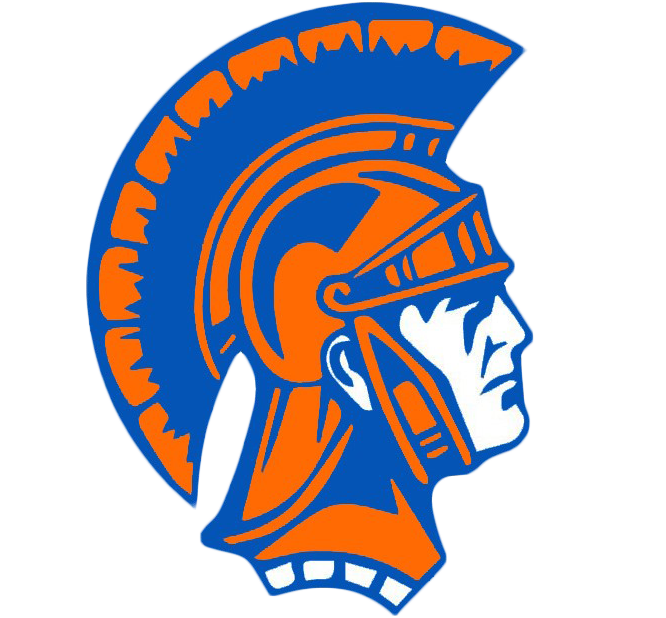 Information about the GBB/BBB DH tonight in Mt. Vernon Clint Greenway from Q107 will be carrying the game on the radio. GAMES at Main Gym 4:00 Girls JV 6:00 minute quarters - 3 minute halftime 5:00 Boys JV 6:00 minute quarters - 3 minute halftime - warmups will be 8 minutes 6:15ish Girls varsity 7:45ish Boys Varsity GAME at Downtown Gym 4:00 Boys C 6:00 minute quarters - 3 minute halftime 5:00 Girls C 6:00 minute quarters - 3 minute halftime - warmups will be 8 minutes STREAMING
http://mvptitans.liveticket.tv/
Santel School Channel 105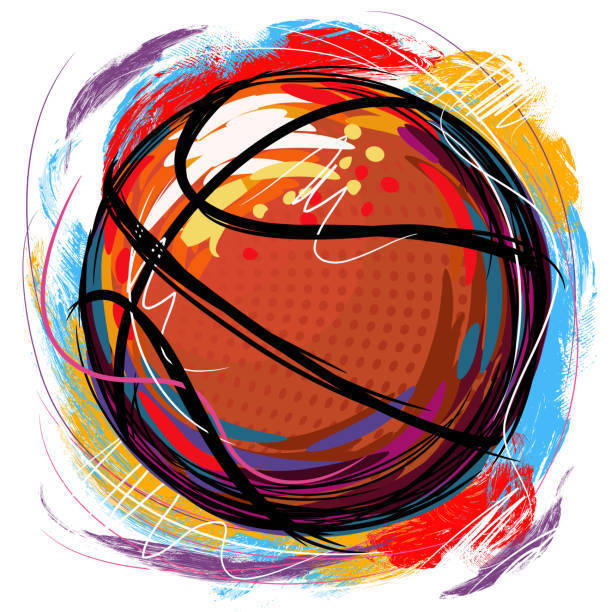 Message from Coach Bonte I hope all is well. We already have state individual t-shirts on the way, however, we thought it might make sense to do some state "dual" tournament t-shirts as well. It is an amazing accomplishment for our kids and it took every single member of the team to get us there. I'd like to think we will make a return trip to this event someday, but nothing is ever guaranteed. I have attached the flier for the t-shirt. Parkston wrestling will take care of each member of the team including wrestlers, stats, and coaches, but if parents/fans/etc would like one, please let myself or Kyler Holzbauer (
kyler@wenzelins.com
) know. The t-shirt/long sleeves are $25/piece & checks can be made payable to Parkston Wrestling. We would like to have the amount we need for every size by tomorrow. I realize that is short time, but it's a quick turnaround time to get them.

Congratulations to Ashlyn Tapio for receiving the top rating, Superior, at the Region 5 Instrumental Solo/Ensemble Contest in Chamberlain! Ashlyn performed Andante and Polonaise for Clarinet and Piano by Charles Le Thière.

To celebrate FFA Week, next week the Parkston FFA Chapter will be hosting a pancake breakfast on Tuesday, February 21st in the High School Armory from 7:00-9:00am.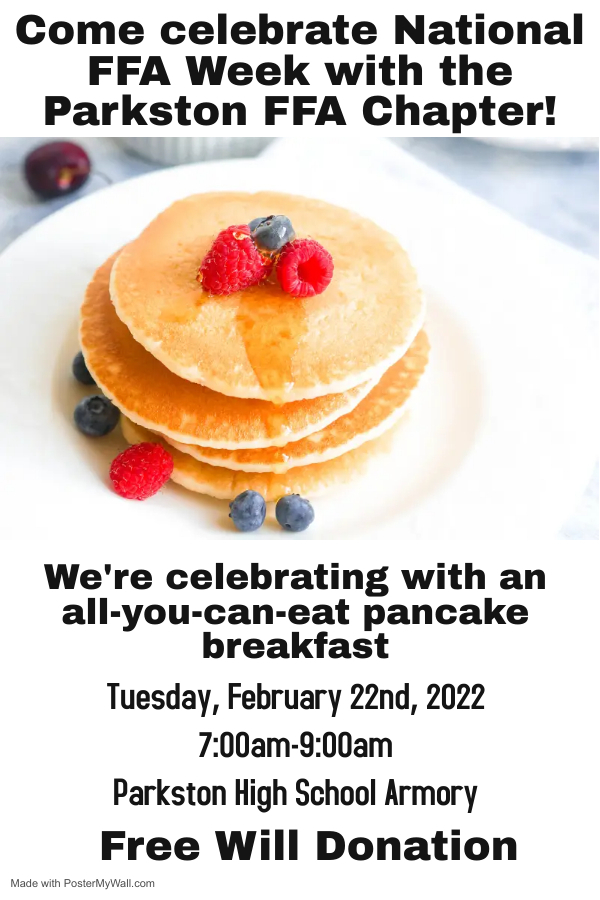 Watch GBB vs AC/DC starting at 6:30 PM. Last regular season home game for the GBB Team. Watch the game on
www.trojansportslive.com
or on Santel Channel 101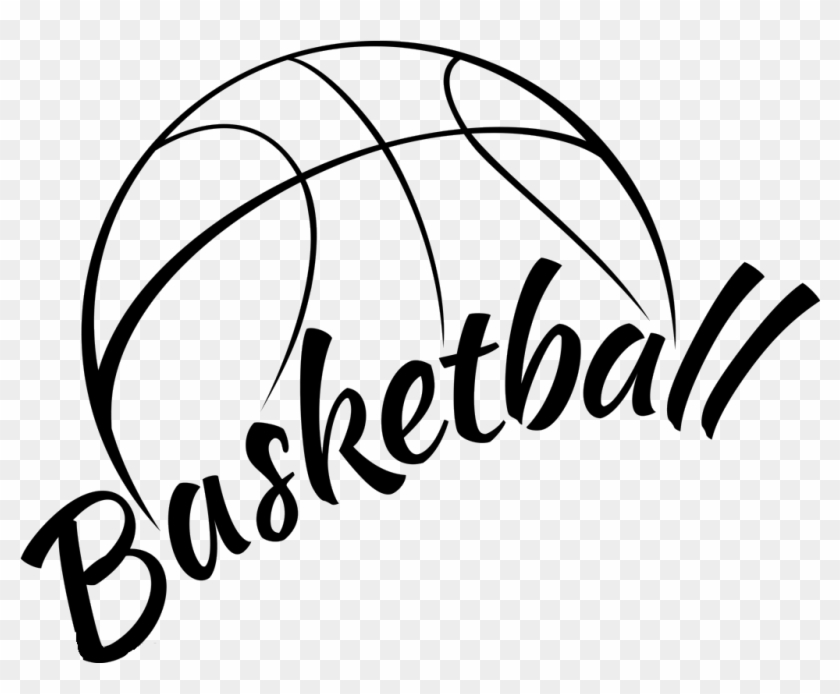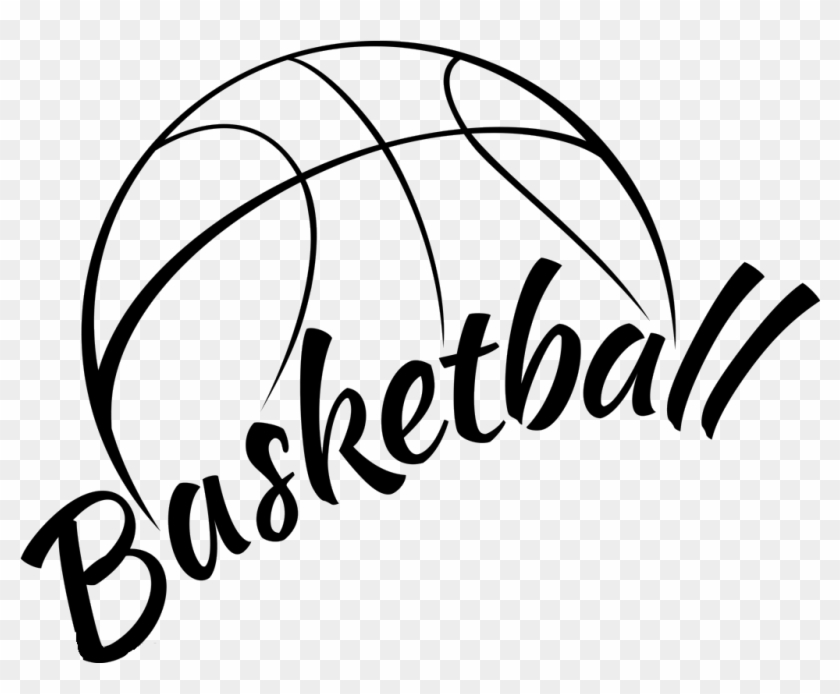 Parkston FCCLA Chapter is sponsoring a Celebration Night in Honor of Our Friend and Fellow Member Taylor Thuringer. Tuesday, February 15 at the GBB Game against AC/DC starting at 6:30 PM.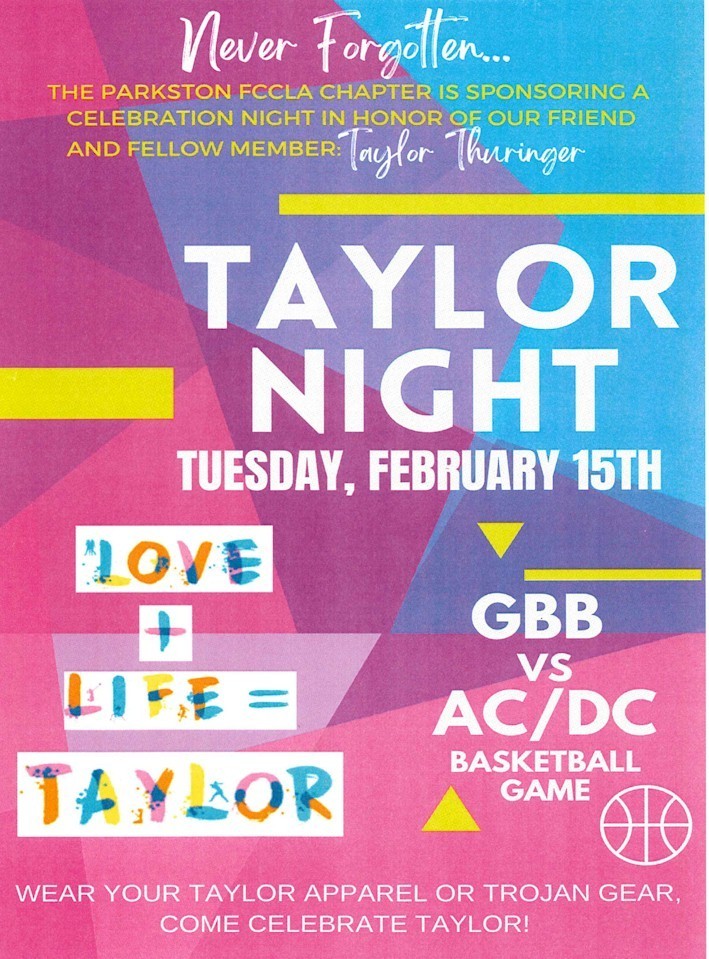 Here is the Link to tonight's BBB game at Dakota Christian. If we get a good stream we will broadcast over Channel 101 as well.
https://youtu.be/hqWJ3Ej4FMg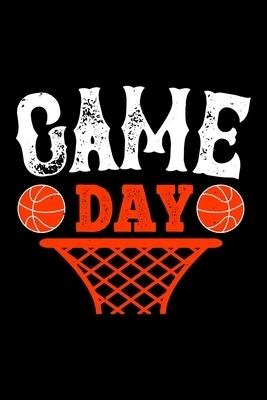 Congratulations to London Sudbeck. Placed 12th overall on the Vault, 16th overall on the Bars and 16th overall on the Beam. Aubrie Biteler (Ethan) placed 36th overall on the Vault. Great Job Team, Coaches and Managers on a successful season!!
TAYLOR NIGHT: The Parkston FCCLA Chapter is sponsoring a "Taylor Night" to recognize our friend, and member Taylor Thuringer at the GBB vs AC/DC game on Tuesday, February 15th. We encourage game attendees to wear Taylor apparel, or Trojan apparel for Taylor loved being a Parkston Trojan and representing our school. Come and celebrate Taylor with us!